It has been a long summer and now the willows are ready here in Northeastern NV. So we are getting ready to gather. We have planned some activities to get people started and are working on a schedule of class for next year.

I have contacted Margaret Mathewson and she will be home on Nov. 2nd, so interested weavers can go and gather willows. Her address is 16140 Lobster Valley Rd., Alsea, OR 97324. We are planning to get there early so that we can get as much as we can by the early afternoon. It is in the country so the nearest major town is Corvallis, OR. You probably need to google the address if you have not been there before.

After gathering willows at Margaret's, GBNBA is having a class in Burns, OR for our members on Nov. 3-4. We will be teaching a small winnowing tray. You will need about 60 medium scraped willows (not more than 24" long), 1 large willow about 5 ft. long and your willow thread. The address for the tribal facility is 100 Pasigo St. Burns Or 97720. The class will be from 9-5pm on Saturday, Nov. 3rd and 9-3pm on Sunday.

GBNBA members in Elko will be working on finishing their newborn basket on Nov 17-18th at the Elko Senior Center from 9-5pm. The address there is 1530 Silver Eagle.

Plans for next year have not been finalized but we are working on a January class in McDermitt, NV for a cradletop shade. Once we get it finalized, I will post that information. We are planning this for the Martin Luther King holiday weekend.

Happy Gathering,
Contact Leah at 340-2833 for more info.

Our GBNBA Gathering held on the Fallon Paiute-Shoshone Reservation on April 28-29th at the Stillwater community gym was very well attended. We had a good contingent of weavers from Burns, Oregon attend. Great to see them. We made a small burden reed basket, made a small pineneedle and walnut slice medallion, a reed baby rattle and started a coil medallion. Here are some of my pics. (Apologize for the photography, a little blurry)

---
2019 GBNBA Calendar of Activities will be posted here once we get things finalized.

Powered by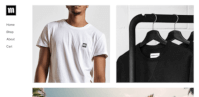 Create your own unique website with customizable templates.